Faq
INFO COVID19

Per aspera ad astra, the ancients used to recite.
And we have gone through so many difficulties. Now is perhaps the most delicate moment when
everyone has to do its part.
And for 60 years, we believe that our role has been
to continue hospitality.
A word that means a lot: emotions, dreams, memories, precious moments in the life of each of us.
This is why we decided to be courageous and continue to transmit emotions.
This year for one more reason!
This year there may be even more need.
This year, we are going to make it even sweeter and above all safe.
Indeed, we study the protocols of the
WHO
, health institutes, technicians of various associations every day to offer you a safe environment
in which you can relax, as every year.
We are taking care of your safety.
How?
Here is some information that might interest you:
HOW CHECK IN WILL BE:
To reduce the time you spend at the reception, we will ask you to check in online a few days before your arrival.
You can do this filling on the form online we will send or by phone and by sending a copy of your identity card and authorization to the processing of personal data.
We will register your data, so that on the day of arrival it would be enough to show the same identity card and to
have access to the room in a few minutes.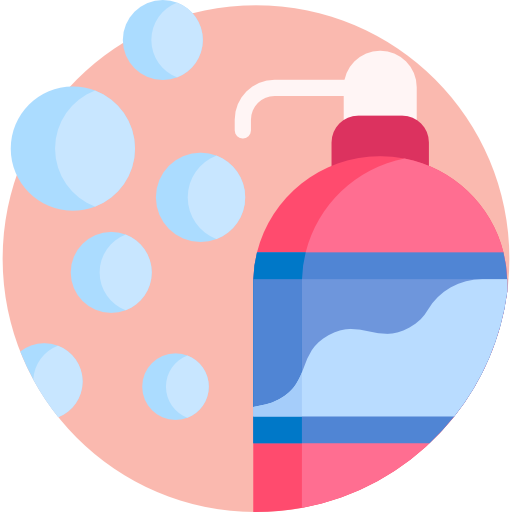 ROOMS AND COMMON SPACES:
Cleaning has always been one of the guarantees we offer to customers who choose to stay in our hotels.
Today, we add
environmental sanitation.
For this reason, in addition to hygiene products, we will use disinfectants against viruses and bacteria, in accordance with the directives of the Ministry of Health. The cleaning and sanitation of internal and external common areas is guaranteed during the day at regular intervals. To ensure individual safety, there will be hygienic hand liquid dispensers.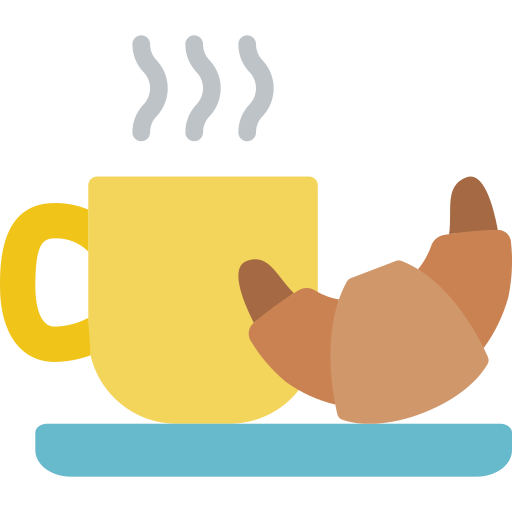 BREAKFAST:
The breakfast that you have tasted in recent years or that you have seen in the pictures on our website will meet your expectations.
Ensuring the protection of food, the hygiene of the buffet utensils at your disposal and the respect of the safety distances between the customers and the service personnel, breakfast is the most important meal of the day with us.
But if you prefer to have breakfast directly in your room on the balcony, you can choose whatever you prefer and bring it to your room.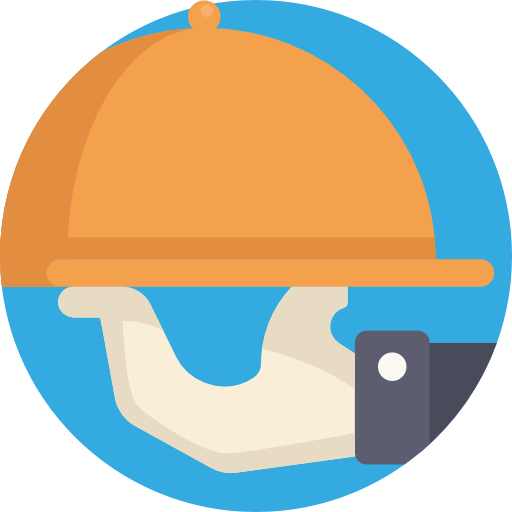 RESTAURANT:
With the good fortune of having large indoor and outdoor spaces,
we placed the tables at the right distance from each other
, ensuring a safe place for each customer in the structure.
The kitchen staff have been trained on the basis of the latest updates in accordance with food hygiene matters, as well as the restaurant staff.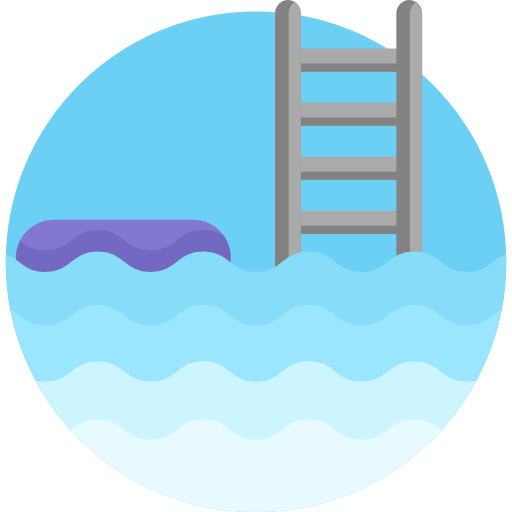 ACCESS TO THE POOL:
The presence of chlorine and the high humidity do not allow this virus to survive and therefore it does not spread.
For this reason,
access to the swimming pool is allowed as usual.
The pool beds and lounge chairs will be constantly cleaned, and positioned at the correct safety distance.
ACCESS TO THE FITNESS AREA:
The access to the gym is among our guaranteed services. In order to avoid gatherings in this area and to ensure access to all our guests, we have decided to have this booked in advance by guests in order to be able to regulate the number of daily accesses.
In this roome, we have also positioned disinfectant dispensers and disposable paper rolls for disinfecting gym tools.
MINICLUB AND BABYCLUB:
No regulations have yet been received, only WHO guidelines.
If we have to cancel it, in order to avoid gatherings, we will offer a special babysitting service on request to interested customers, always within the group activity schedule. In case of massive demand, we will offer rotating schedules, so that all our customers will be satisfied and at the same time
protect the health and safety of each child.
Because safety is important
as well as living a holiday full of emotions
And we don't want to give up your smile.
is there insurance for our vacation?
Book now our offer.

The Valentini Family Village Hotels are partners of Allianz Global Assistance and, with a simple click, you can activate an insurance policy that protects your booking in case of any unforeseen events force you to give up, postpone or shorten your holiday.

ALLIANZ BOOKING PROTECTION is specifically designed for hotel stays.

What are you waiting for? Book your stay now to get the best price!

• Booking Protection: provides for the refund of the contractually penaltyes applied for the cancellation of the stay due to: illness, injury or death of the Insured or a family member and inability to reach the place of stay

• Booking Protection Plus: also provides for coverage of medical expenses during the stay, ensuring medical advice by telephone, free sending of a doctor, transport to equipped facilities and medical return and nursing assistance at the Insured's residence.

Insure your holiday in Bellaria Igea Marina with Allianz Booking Protection within 24 hours of the confirmation of your booking.

After the booking confirmation you will receive an email with the link to proceed and you can decide whether or not to take advantage of this service.
What are the new services?
This year we have 30 new services, including for children:

Face painting, Table football, Ping Pong, Cinema, Gonfiabilandia, Dance school, Foam Party, Mille Bubbles Blu, Ginetto's fairy tales, Karaoke, Around the farm, In magician and the cylinder, games without borders, excursions on the river, casino royale, treasure hunt, cooking lab;

For adults, however, we have all the new activities of the Wellness Village: zumba, martial arts, pilates, yoga, aquafitness, massages.

We also have a real nursery for the little ones, and a mini club area for up to 12 years.

Finally, our Food & Drink news: Luverie Time, Village Monday, ginetto il Drinketto, Gina la Merendina, Gino lo spunti, Happy hour Village for all ages and themed dinners in the garden.
What are the check-in and check-out times?
The rooms are available from 2 pm but if they are ready before then, we will be pleased to give you the key sooner.
Our objective is to make sure that you don't have a boring wait, and to give you access to your room as soon as possible. If your room has not been used the day before your arrival, you will find it ready in the early morning. Otherwise, we will get it ready for you as soon as it has been vacated.
If you wish to travel comfortably and arrive during the morning hours, even if the room is not yet available, you can still check-in, deposit you baggage at reception if you wish and have a stroll on the beach.
On the day you leave, the room and the parking must be vacated by 10 am.
However, if you wish to spend the last day with us, we will be happy to look after your baggage.
How do I pay for my stay?
You can pay by check, credit card (Mastercard-Visa-American Express) debit card, and cash or by bank transfer.
What are the conditions of cancellation? What if I leave early?
IN CASE OF CANCELLATION?

- In case of cancellation of the reservation after the deadline or no-show
the deposit will be withheld.
The deposit cannot be refunded in any situation, nor for any event or reason.
We will issue a voucher of the same amount that can be used within 12 months from the date of issue.

- In case of early departure during the stay, a penalty equal to 100% of the stay will be required
budgeted

Is it possible to reach the hotel by train?
By Car
A14 Motorway RIMINI NORD (Rimini North) junction, follow directions to BELLARIA IGEA MARINA and at the second roundabout, the one on the Strada Statale SS-16 (A road) take the last exit and continue on the SS-16 until the BELLARIA exit. Turn left and take the road just after the bridge that runs along the river. When you get to the seafront continue left until you reach Viale Panzini 101.
By Train
Bellaria Igea Marina is on the Rimini-Ravenna coastal line, the hotel is near the Bellaria railway station, where there is a taxi rank to reach the hotel (500 metres approximately). Alternatively, you can get to the Central Station in Rimini and from the square opposite the station take city bus no. 4 to San Mauro Mare (every 20 minutes approximately) get off at Bellaria at the stop near the Palazzo del Turismo (the Tourism Building).
By Plane
The Rimini Airport (18 km): for a list of the flights see
www.riminiairport.com
Bologna Airport (110 Km): for a list of the flights see
www.bologna-airport.it
Shuttle service to and from the "Marconi" Airport in Bologna to the Adriatic Riviera:
www.shuttleriminibologna.it
By Coach
During the summer there are many connections by coach to the main Italian cities, especially in the north.
Do you accept pets?
We accept small pets with surcharge but not in the restaurant or in the relaxation/pool areas.
You need to inform us about the presence during the reservation.
How many floors are there in the building? Is there a lift?
The building has 9 floors and 2 lifts.
Is there a laundry service?
There is a laundry service that returns your clothes after 24 hours.
I suffer from celiac disease and my child is allergic to milk. Do you have any special menus for us?
The chef and his staff will change the ingredients used in the dishes if necessary so you can enjoy the full flavour and quality products of every dish.
However, we ask you to kindly inform us when you book and when you fill in your menu choice for the following day.
What vegan food do you serve for breakfast?
In addition to vegan croissants, milk made from soybeans, rice and almonds, there is fresh fruit, nuts and fruit salad, as well as rice and corn crackers. We will always be available for any requirement you may have.
Do you have a baggage deposit?
There is a baggage deposit at reception.
Do the rooms have air-conditioning and Wi-Fi?
All the rooms have air-conditioning and Wi-Fi. These services are already included in the prices quoted in the price list.
How much is tourist tax?
This summer, too, the municipality of Bellaria Igea Marina has decided not to apply tourist tax to our guests.
What services do you provide for children? Is there a supplement for them?
Our hotel is a family hotel that pays special attention to children's requirements.

On request camping beds or beds with side panels, and baby bath tubs.

We don't have a mothers' area, because we think of everything!
At your request we will prepare everything you need, from vegetable broths to meat broths, vegetable soups and classic tomato sauces.

You are on holiday too, if you are here it is NOT to feel like home. For us it will be a pleasure to take care of your requests.
What does the children's entertainment consist in? Is there a babysitting service as well?
The hotel offers entertainment every day - excluding Sundays - at the following times:
(available from 1/6 to 17/9)
•
From
10:00
to
12:00
-
Mini Club
and
Junior Club
in the pool and beach
(depending on age)
•
At
10:45
am
-
Aquagym

•
At
12:00
-
Aperitif Game

•
From
13:00
to
14:00
-
Mini Club
with
Laboratory
immediately after lunch.
• From
16:00
to
18:00
-
Mini Club
and
Junior Club
(depending on age)
• At
5.00 pm
-
Snack
all together!
• From
20:30
to
21:00
-
Baby Dance
During these times our entertainers will take care of your children (from 4 to 12 years old) and entertain them with workshops, drawings and games, all within the hotel grounds. (sun-fri)
Every evening there is a special event (magic shows, soap bubbles, dancing, juggling etc.) which is written on a calendar in the hotel hall for you to consult.
The Baby Club!
We have created a
new service for children
,
from 0 to 3 years of age months
with specialized educators.
👶
Want to know more? Click here and read the Baby Club page!
• From
16:00
to
19:00
-
Baby Club mon-fri
You can ask for the babysitting service at reception. The service is upon payment.
Do you provide beach towels?
Yes, of course we do! When you arrive you will receive beach towels which are part of your all inclusive beach service. You can conveniently return the towels to reception on the day you leave.
Are there any bikes for free use?
The bike rental service is free and available all day. All you need to do is ask reception for availability and for the lock and key and… off you go discovering Bellaria!

Do rooms have a balcony?
All the rooms have a balcony.
Do I have to let you know if I come back late?
We are always ready to welcome you thanks to our reception service, which is open 24/7.
Is there a charge for a sea view?
The superior and deluxe rooms and the suites all have a side view of the sea. There is a supplement for rooms facing the sea.
Do you have tickets or special deal agreements with the theme parks?
Yes, of course we do! We have good deals for guests who decide to purchase the tickets from us for the Romagna theme parks.
If there is a family celebration, can you organize a special event?
Guests celebrating a special occasion are welcome, and will be celebrated with a delicious cake, which is on the house.
Do I have to show my green pass to stay at the hotel?
Guests staying at the hotel do not need the Green Pass.